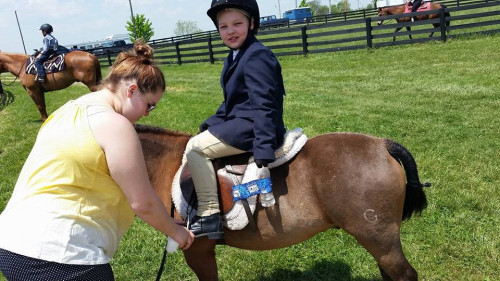 Abigail Kephart





Abby is a mother of two and our newest instructor here at the farm. She has been showing and training horses for several years and brings a fresh young face to our riding team. She is very patient and knowledgeable and is great with all children. Abby is available for new students wanting to start riding. ​

​
Miller Farms would like to welcome our new full time horse riding instructor Abby Kephart. We have been watching her instruct the students and she is doing a fabulous job stepping up to this new position. Her technique and style of teaching is super. Many thanks for helping us. If anyone wants to sign up for riding lessons or for our show team, we highly recommend her.


Miller Farms is also pleased to announce that Jaymee Houser teaches riding lessons at our farm. She is an excellent instructor and enjoys sharing her passion of the equine sport with her students.